Hosting a party or event can be extremely demanding, frustrating, and downright stressful. To avoid all of that, why not hire the services of the Hog Roast Cottenham team for your next party? The Hog Roast Cottenham team provides a rest from stress and a way to make your event rank above other parties. Our staff members are experts at hog roasting and managing an event so let us handle all of the nitty gritty details for you.
Delicious And Unique Dishes Made From Locally Sourced Produce in Cottenham
The singular and special technique of roasting meat on a spit is what makes our food so special. The traditional roasted hog as well as other roasted meats such as lamb, chicken, turkey and beef are the centre pieces of our menus.
If barbecued meat is your preference, we also offer burgers and sausage, which we serve with onions and cheese. We also offer mouth-watering handmade chicken kebabs that have been marinated in a lemon spice sauce. Our menus feature creative and diverse dishes, such as a large variety of vegetable side dishes and impressive desserts. Whenever possible, our meats and vegetables are obtained locally to ensure that our food is the freshest and to support local farmers and butchers.
A Cost-Effective And Trouble-Free Choice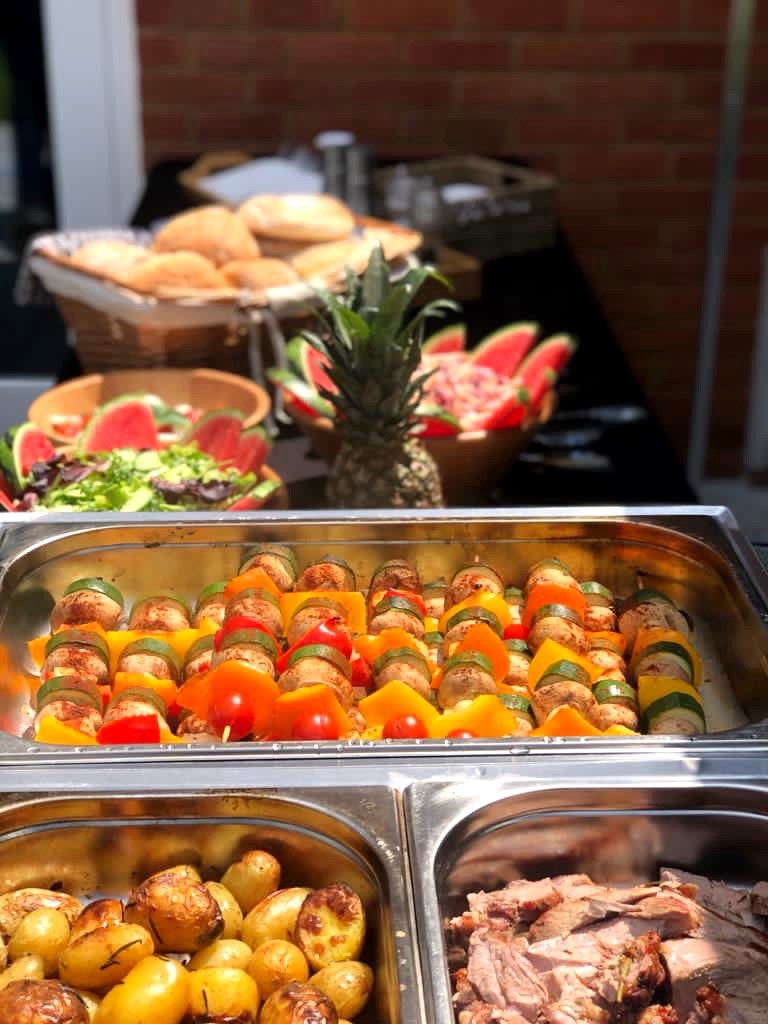 Whether you choose to have a classic hog roast buffet-style dinner or a sit down meal with other roasted meats, our hog roasts provide a very cost-effective alternative to other uninteresting catering options. Because of the portability of the hog-roasting machine, we can rent the machine for the day and let you be the master of the barbecue and hog roasting at your own event. We'll be happy to deliver the machine to your event site and pick it up when your party is over.
The Hog Roast Cottenham team can be your biggest asset when organising an event. Letting us do all the work allows you to have fun at your own party so call us today.