We offer our Machines as a DIY (Do it yourself) option- this basically means that you hire the machine with or without the meat and you are then left to your own devices. If this option appeals to you then you would simply enquire letting us know the dates you require the machine and we would come out and deliver it, show you how to set the machine up by giving you a quick demonstration and within the price you would receive the gas needed to cook with and we would then collect the machine after usage.
Please note: There is an extra cost for cleaning. You can find out more about the prices for hiring by contacting us using the number above or via email. This option is widely used by already established catering companies and businesses. Customers hosting their own private parties also enquire as an alternative as this provides privacy for them as less intrusion into their family life and it also has no real time restraints to it, as you can hire from a day up to a week.
Fantastic DIY Catering Packages
Thanks to the Spitting Pig Cambridge team not only can you tuck into a tasty Milton hog roast at any event you can now also do your very own Waterbeach hog roast thanks to our amazing Cottingham hog roast machine hire packages. Yes that's right as well as providing first class catering to our customers all over the county we also offer a Milton hog roast machine hire services so that our customers can experience their very own DIY Waterbeach hog roast. This option is great if you are hosting a party or gathering at home, its also ideal for local businesses such as hotels, pubs and restaurants who may wish to provide a Cottingham hog roast for their guests and customers on a special night or at particular type of event. You can also purchase any hog roast machine from our specialist website.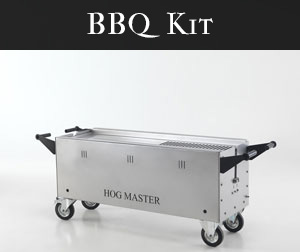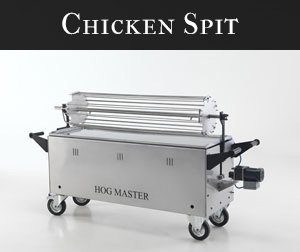 The main advantages with machine hire is that its easy and fun to do, will really make your party extra special and best of all its a great cost effective way to feed large numbers of people. A machine hire package is great value for money so now you can enjoy a hog roast no matter what your budget is. Imagine you and your friends and family tucking into perfectly roasted meat that melts in the mouth knowing that you had created the meaty taste sensation all by yourself, Imagine the sense of achievement you would feel and just think of how impressed everybody would be with you and your amazing DIY hog roast party food. If this sounds like something you want to try for the next time you are hosting a gathering then read on and find out how Spitting Pig Cambridge can sort out the machine hire deal that's just right for you.
Doing a DIY hog roast may seem daunting to many people especially if you have never done one before. But there is really nothing to fear as a machine hire package from us makes everything so simple that you really can't go wrong. We only hire out the top of the range high quality Spitting Pig machines that we use ourselves. This means the hog roast machine you hire from us will be reliable, easy to use and it won't let you down. In fact as long as you follow the easy instructions it will simply do the hard work for you leaving you with a perfectly roasted hog as the end result. Your hog roast machine will be delivered by a member of the Spitting Pig Cambridge team who will be happy to share their hog roasting experience and wisdom by answering any questions that you may have. They will also be able to give you a demonstration regarding how to use the machine.
We can deliver straight to your doorstep any day at any time, as a hog roast can take six – seven hours we often recommend that we deliver the machines to our customers the night before their party. We will travel to you to collect the machine either after the event or the next day. For a small extra charge we will pick up the machine dirty and clean it ourselves making it even easier for our machine hire customers.
Remember we travel to any location within The Cambridgeshire area so whether you want to hire a hog roast machine for a wedding celebration in Waterbeach, a Christening in Cottingham or a mile stone birthday party in Milton, No Cambridgeshire location is too far for the Spitting Pig Cambridge team and we will deliver and collect your machine with no extra travel cost added to the price. Many of our customers chose to hire a hog roast machine from us for one day but we also have offers on which allow you to keep your machine for a week or even a month at a time. Call the Spitting Pig Cambridge office for more details and find out what we can do for you.
[+ show][- hide]