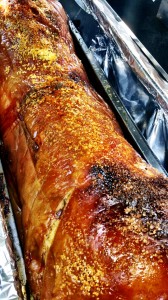 Hog roasting, it's not the usual catering, but your event will be all the better for it! In a day and age where everyone seems to be having the same type of catering hog roasting is a refreshing change from the party cliché of 'bread' sticks and scotch eggs. What Spitting Pig offers to you as an alternative is hog roasting, but not just any hog roasting, the most professional hog roast Ely catering that is on offer.
Hog roasting is the process of taking a pig – and not just any pig, but the best organic pigs in Ely and preparing the pig with a salt rub, skewering the pig, then cooking the pig over fire for a very long time, often 4-8 hours, resulting in a pig that is particularly juicy and full of flavour on the inside, with the most textured, succulent meat. And because of the salt rub on the outside the bread rolls we serve the pig on is also shared by a portion of crackling that's crispy to the touch.
The Best Hog Roasts In Ely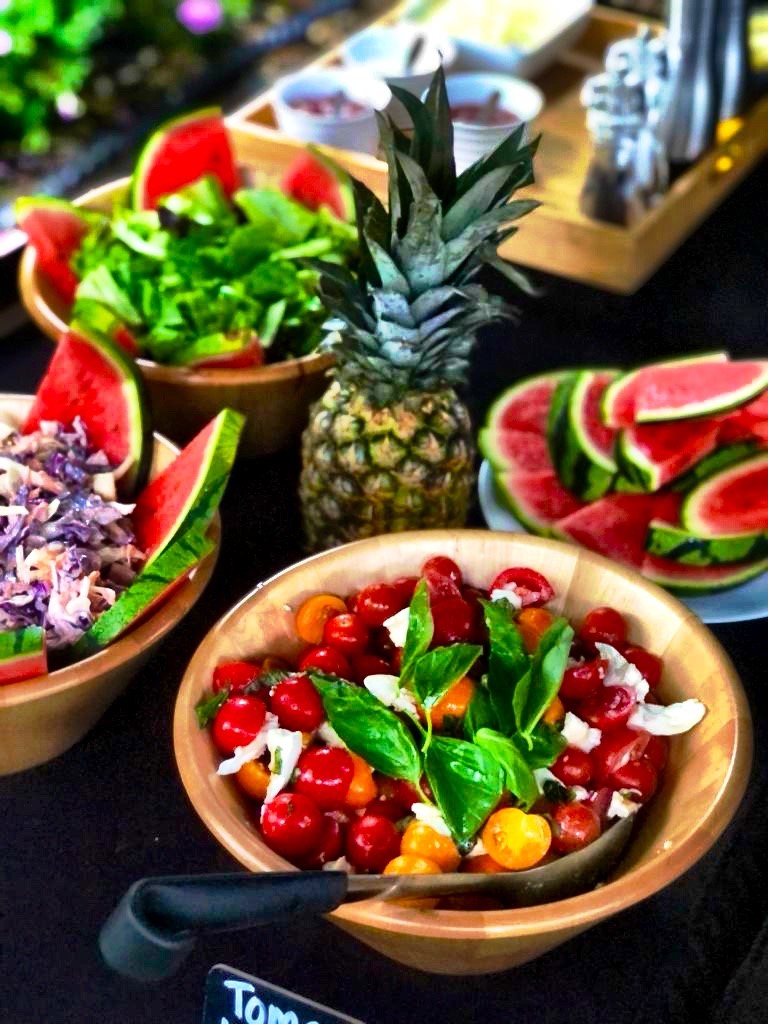 There is nothing better than a hog roast Ely! In all the years we've had under our belt making food by the ton for so many thousands of people we've never made or tasted from other people anything better than a hog roast, but we've been responsible for making plenty of buffet and event foods that have gone close to being better, and are arguably just as good as the hog roast. Because that's right, Spitting Pig makes foods to go with a hog roast or other spit roast and tray roast meats as an alternative to a roast pig.
These magnificent hog roast Ely event foods are part of a larger catering package that includes tender care, customer service and professionalism from the word go. We know we have amazing food that everybody loves, but that doesn't mean we take it easy in any other area. Waitresses, phone staff, the chefs who cook the food, all are part of an intricate system of sheer professionalism, acting to make your experiences the most pleasant possible, and for your guests to be at genuine ease and enjoy our hog roasts as much as they can.
We do all that we can to make our hog roast Ely the memorable experience we know you want, and so we do the extra things for the best event memories. We provide the front of house staff, we provide drinks bars, we serve drinks throughout your meals, we give you a direct link to your event chef so that you can discuss with him or her your intentions and plans, and any changes that might need making for it. All this is done because you deserve a hog roast that is unique in its professional standards.
All this is available for you and your event. With Spitting Pig you'll find a menu section for events such as a wedding, a corporate function or a party. Three event types with close to ten times as many different menus. We can even cater and cater well for any event that falls outside of our already existing menu section, just let us know by telephone what your event is and we'll tell you what Spitting Pig will do for you.
We've a wide range of delicious homemade menus for all of our customers to choose from. Take a look at our full menus and we're sure you will find your ideal menu for your event or function.
Leaders In Our Field
Here at hog roast hire Ely we can supply a tasty feast that will really astonish your guests; by not only a hog roast that will produce a great tasting meat and a spectacular sight for guests witnessing the hog roast cooking to perfection; it's a very cost effective way to feed large numbers of people.
Choose one of our great spit roasted meats served with accompanying sauces and relishes. The meat will be presented with freshly baked bread and served with the up most care from our extremely smart gazebos and real crockery serving dishes, we always lay the serving table with a fresh crisp white table clothe, you eat with your eyes as they say so the journey starts with the presentation.
You can choose from free range meat served with our own real homemade apple sauce taste the difference , we can also offer Spring Lamb, your choice of the best cuts of locally farmed fully traceable beef, free range real tasty chickens we have everything and more to satisfy when it comes to the food we will even leave the fussiest of eaters with a smile on their face at the end of the evening once they have tasted our mouth watering dished because they are to die for as we have been told many times in the past.
It always fills me with great joy when some traditions are cherished and from the great taste our hog roasts in Ely give we know that we will be caterers here for many many years in the future.