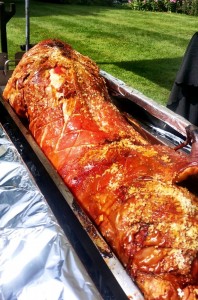 Spitting Pig is here to offer you our hog roast services as the quintessential hog roast and spit roast caterer and machine provider. As the top hog roast Godmanchester caterer that there is we've catered for a really wild mix of events, as you would expect of somebody with our credentials. It's because of this background of experiences that people now come to us in their droves when they're putting together a hog roast Godmanchester event, they know from their own experience, or through word of mouth recommendation, that we're the number one hog roast Godmanchester caterers and possess the know-how and get-up-and-go required to fashion a scintillating catering service for an occasion of any kind.
You can put your faith in Spitting Pig, the trustworthy hog roast brand that will brand your event with tasty flavours and a professional waitress service with your hog roast catering. The main foods that come to mind that Spitting Pig have which compete with the hog roast Godmanchester is for a tray roast or spit roast of another meat option, whether a whole animal or a cut of meat. Chicken, lamb, turkey or beef cooked on a spit or tray roasted in the actual oven, these are some of the tastiest foods there is, and you'll only find them as good if you book Spitting Pig. There is nobody else that can hold a candle to the spit roast and tray roast meal options that Spitting Pig prides itself on.
The Best Hog Roasts In Godmanchester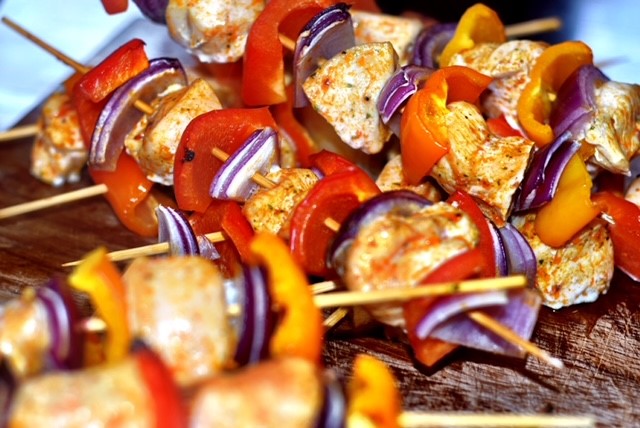 Hog roasting is catering that is suitable for all ages, your kids should enjoy it (but if they're not keen we have backup foods for them!) and the adults will certainly enjoy it. Being that we're a hog roast Godmanchester caterer for all ages and people, we can cater for many more, from sufferers of allergies who need to follow a strict diet, to members of the Jewish, Muslim and other faiths who don't eat pork. There are many other options, chicken, beef, turkey or lamb are few that come to mind, and can be cooked kosher. And vegetarian alternatives are a given in this day and age, but Spitting Pig takes a great amount of care and pride in making sure that the alternatives we are providing are every bit as delicious the hog roasts.
Catering from us is available for any person and for any event. hog roast Godmanchester weddings, corporate events, parties, religious events, we can cater for them all. You name it and we've either catered for it already, or we will cater it for you and pull off something absolutely magnificent.
Such is the impact of hog roasting on catering events that when we're fully booked for catering, many turn to us instead for a hog roast machine, rather than going to other caterers. They know that even when doing it themselves that a hog roast is the best option on the table.
Please do get in touch for catering or machine hire in Godmanchester.