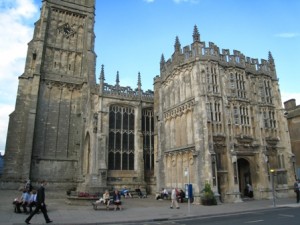 The whole hog is provided fresh to your event day and cooked right in front of you and your guests for between 5 to 6 hours till you have the tenderest melt in the mouth meat and the crispiest crackling your guests will be squabbling over! Nothing could be nicer than the smell of flame cooked roast meats drifting through the air on a warm summers evening. What's more it couldn't be simpler to host and cook yourself, simply light the flames and then sit back and enjoy your event, chat to guests and let the machine to all the work! It really has to be the ideal solution for entertaining guests and providing top quality hog roast Great Shelford food without the fuss.
When it comes to catering your hog roast Great Shelford event, we offer a range of package choices to suit all sizes of party and all budgets. It's not just pork either, hog roast Great Shelford caterers can supply local lamb, beef, pork, chicken, turkey and fish and we can also provide a bespoke 'hog roast buffet' service where a wide range of meats, salads, potatoes, breads and accompaniments are presented to your guests to pick and choose from. A great choice for those expecting a large number of guests of varying tastes and diets.
The Best Hog Roasts In Great Shelford
Hog roast Great Shelford caterers can simply supply the hog roast machine and the meat for you to cook, carve and serve yourself or we can provide a fully catered event with marquee, cutlery, tableware and dedicated chefs. We can supply all sizes of marquee to suit all types of party, event or function. Weddings, christenings, corporate events and birthday parties are just some of the many events we have successfully catered over the years. It's maximum taste with minimum fuss and when the event is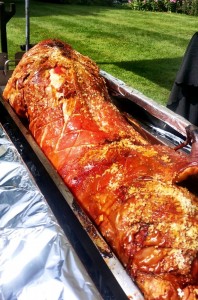 over, we can carve any remaining meat for you to enjoy later before cleaning down and clearing away all equipment. If you wish to hold a hog roast event in Great Shelford or the Cambridgeshire  area, then contact us today for a no obligation quotation or to discuss your requirements.
Great Shelford lies just over three miles from the city of Cambridge and its many family attractions. One of Cambridgeshire's larger villages it boasts a varied range of shops, pubs and restaurants to enjoy. The village itself has a long and varied history dating back to Roman times. Great Shelford makes a superb base from which to enjoy many Cambridgeshire attractions and the fascinating city. Great Shelford is also the perfect backdrop for your next hog roast party. Hog roast Great Shelford caterers can help you plan your event and provide an experienced chef  to cook, carve and serve your guests. We can also advise you on how large should your hog roast Great Shelford should be and how many guests it will feed. We only ever choose the freshest, locally reared meats and produce and demand a high level of animal welfare. This way you can be sure you are eating the freshest and highest quality pork which has been ethically sourced.