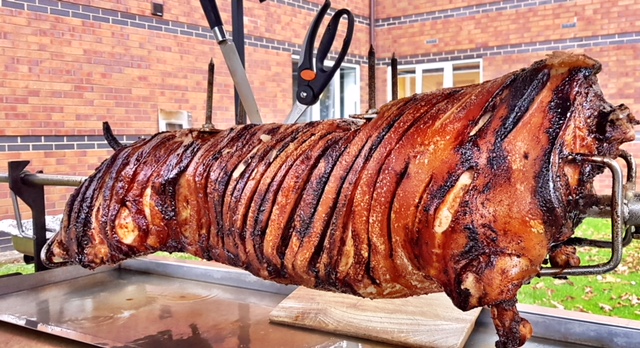 Hog roasting has been a popular culinary tradition for centuries in many cultures around the world and here at Hog Roast Somersham is here to bring this exquisite form of catering straight to you. A whole roasted pig can feed anywhere from 50 to 100 people, making it a perfect choice for special occasions such as weddings, family reunions, community events and business functions.
One of the key reasons why hog roasting is so popular is all down to its spectacular taste. Slow roasting the pig achieves a delectables smoky flavour that is hard to replicate with other methods. Our state-of-the-art machinery has been designed and manufactured by our very own team to ensure the meat is cooked with the very best taste and texture. You'll have the choice of a wide range of sides and condiments to compliment the meat.
Draw In The Crowds With Hog Roast Somersham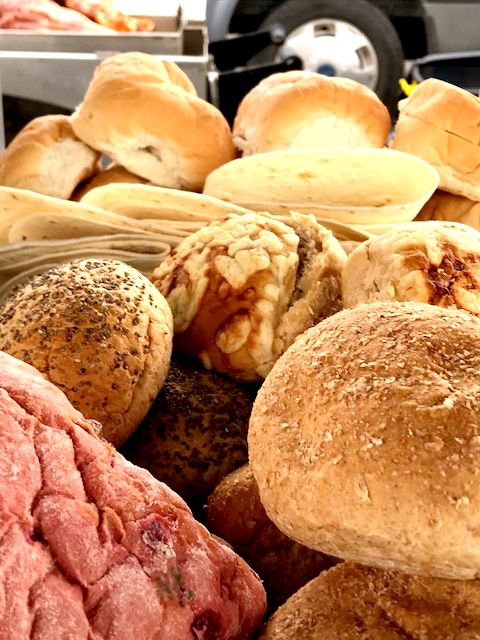 The process of slow cooking a whole pig on a spit over an open flame is something that many people may not have seen before, and it can be quite mesmerising to watch. The aroma of the cooking meat and the crackling sound of the fire can also create a wonderful atmosphere, and the anticipation of tasting the delicious food can really build excitement among your guests. When the hog is ready to be served, it is a sight to behold with its crispy golden skin.
Have you always wanted to try hog roasting for yourself? Here at Hog Roast Somersham, we rent out our machines so our customers can whip up their own pork dishes to impress their guests. We'll equip you with all of the equipment and ingredients you need, as well as some helpful tips to master the art of the process. Regardless of whether you're relying on us to cook your dish or you're keen to be the chef, our team are always happy to assist with tailoring a menu to suit your needs. Simply inform them of your vision and we'll do everything possible to make it happen.
If you're keen to find out more about what Hog Roast Somersham can offer, please get in touch today.