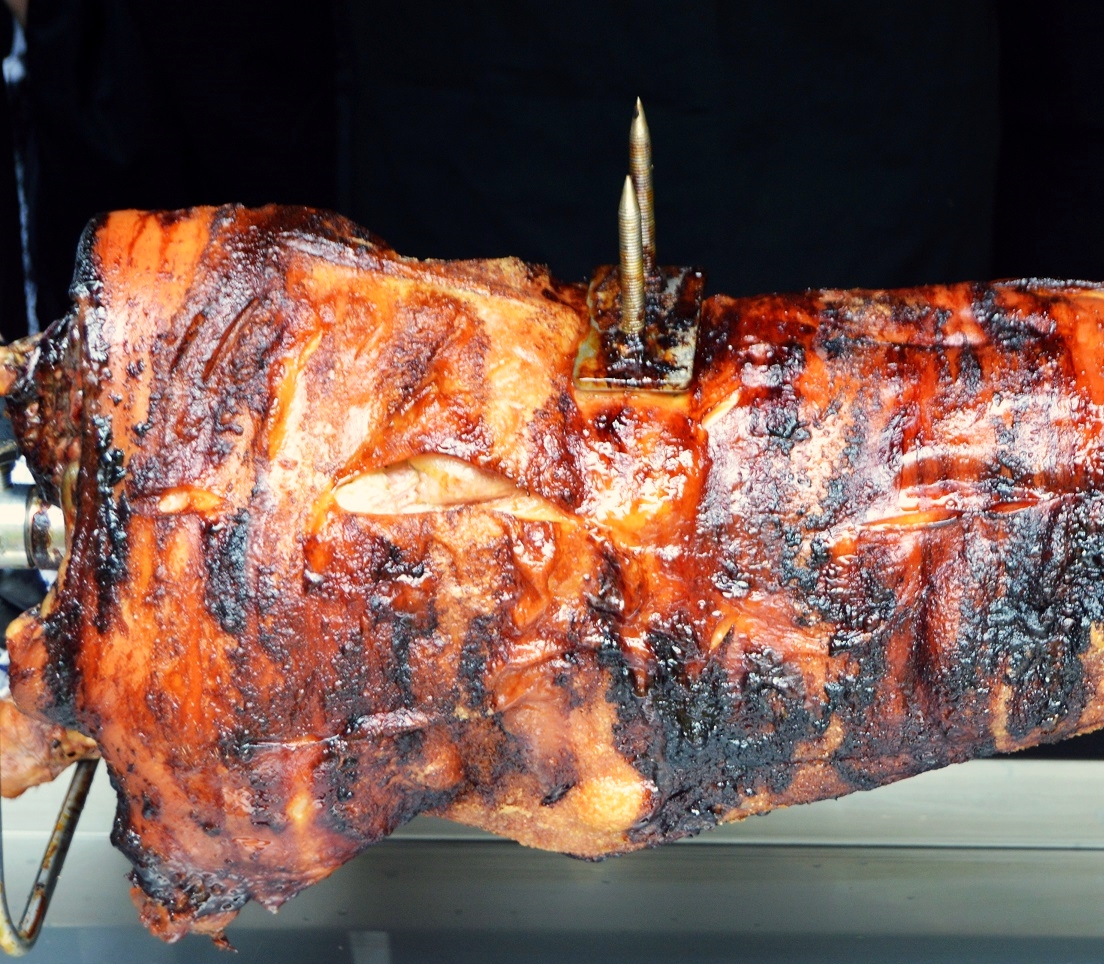 Finding a reputable company to cater your charity event, corporate function, private party or wedding can be a challenge. Coordinating between the venue, the guests and the caterer is overwhelming for many people. If you are looking for a reliable company to cater your next event, you've landed on the right page.
As one of the leading catering companies offering the tastiest hog roast St. Ives has to offer, the Spitting Pig can elevate the stress of event planning. We offer an innovative and exclusive dining experience that is sure to delight your guests and, unlike other catering companies, our services are comprehensive and wide-ranging.
A One-Of-A-Kind Feast in St. Ives
The Spitting Pig St. Ives provides a truly unique dining experience when compared to other caterers. Our premier service offering is a classic meal of roast hog, and the hog roasting will be a standout feature of your event. We also offer other types of meat including beef, lamb, chicken and turkey.
Our professional chefs work onsite to create a special sensation of roasting the meat immediately before it is served. Guests enjoy watching the process as well as the delicious aromas of the meat as it cooks.  If you would prefer to prepare the meat yourself, we also hire out the hog roasting machines, delivering them prior to the event and returning after the party is over to retrieve them.
Stress-Free Entertaining And Catering In St. Ives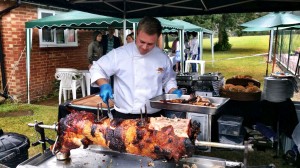 At Spitting Pig St. Ives, we're proud of the services that we offer to our customers. Depending on our customers' needs, we can handle a huge variety of tasks, equipment and deliveries. When the day of your party arrives, there's no need for you to worry about coordinating deliveries, overseeing serving staff and cooks, or dealing with crockery, cutlery and other equipment as our team will take care of everything, including cleaning up after the event is over.
With the Spitting Pig St. Ives as your caterer, the only thing you need to do as the event organiser is to mingle with your guests and enjoy yourself. Call us today for more information.