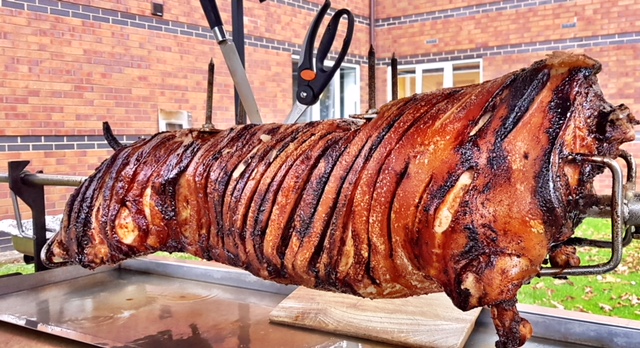 Hog Roast Sutton are specialists in finely made fresh roasted meats available for catering to your events in Sutton. Our business ensures quality, flair, and unique culinary brilliance and stylish service to a variety of events without ever breaking the bank. Our catering services are the best there is, adding a sprinkling of difference to your usual catered affair, and we are fully capable of providing quality to any type of event – no matter the size, occasion, or budget! Weddings, corporate functions, birthday's, dinner parties, community celebrations and more, Hog Roast Sutton is creating unique dining experience for them all.
Our mission throughout the years has been to bring a different type of dining experience to events, and one that comes with an exceptional level of uniqueness and excitement to it too. For us event dining has to be a special, one-off experience that matches to the occasion it is in ode to; it has to deliver a heightened dining experience that you just won't find elsewhere. That is why Hog Roast Sutton has dedicated our time to a roast dining experience with a difference!
Our speciality hog roast is an exquisite dish combining traditionality and simplicity with modern flair and ingenuity. Our very own hog roast machines ensure a level of roast perfection altogether unrivalled on the market. For your event you receive the authentic hog roast experience as it cooks fresh at your event in a blazing spectacle of culinary brilliance. The results then more than speak for themselves with an incredible crisp pork texturing and delicious, tender meat inside that can be used for a variety of dishes.
Superb Servings In Sutton
With a range of brilliant menu types of dining options to choose from there is so much to look forward to with Hog Roast Sutton. For your event enjoy a whole host of meaty and veggie mains and sides as well as fresh salads, canapes, drinks services, desserts and more. We serve in a range of styles from classic set menu dining to buffet helpings, van style serving and more. However you want it Hog Roast Sutton will create your perfect event dining service and menu all with your own input and at a cost that works for your budget.
So, don't hold out today – get calling Hog Roast Sutton now!