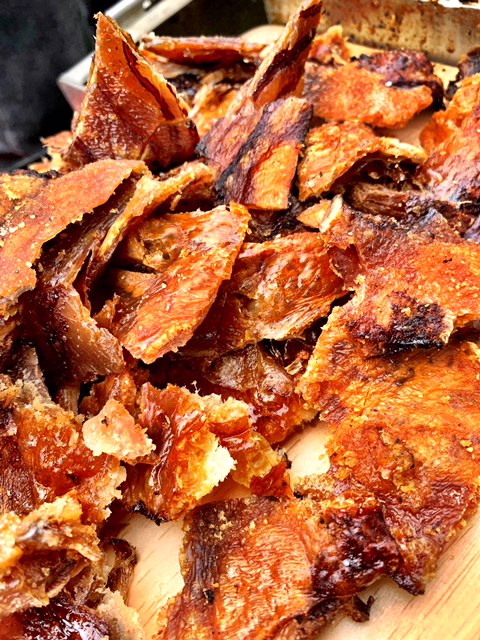 A hog roast is a truly hearty dish that's sure to please any meat lover. At the centre of the dish is a succulent whole pig that's been slow roasted over a spit until the meat is juicy, tender, and bursting with flavour. Is your mouth watering? You can try a delicious hog roast for yourself by booking Hog Roast Warboys, in Cambridgeshire.
The chefs at Hog Roast Warboys have been expertly trained in the slow-roasting process; ensuring that the meat is cooked to total perfection, with a crispy outer layer and moist texture underneath. The good news that because we use a whole pig at every event, there is enough to go around for everyone – and even second helpings.  We serve our famed pork with a variety of side dishes of your choice, including roasted vegetables, potatoes, and stuffing, that are perfect for soaking up all the delicious juices and sauces from the meat.
We Serve Traditional Hog Roasts At Hog Roast Warboys And Much More!
If you're not a fan of hog roast, there's no need to worry! We offer plenty of hearty dishes that can satisfy your appetite. We could instead whip up a tasty beef stew, or a tender chicken breast. We offer alternative menus for vegans and vegetarians too. Simply let us know if you have any dietary requirements and we will ensure that you are served a dish that meets your exact requirements.
Not only is a hog roast delicious and impressive, but it also adds a fun and festive element to any event. Guests can gather around the roasting pig and watch as it slowly cooks to perfection, creating a unique and memorable experience. We have served our hog roasts at a whole host of events including weddings, christenings, birthday parties or a backyard gathering and different palates, from the classic BBQ-style hog roast to fusion-style options that incorporate flavours from around the world.
Are you ready to see what Hog Roast Warboys can whip up for you? Get in touch today to chat to a member of our friendly team. We will help you create a dish that's tailored to your requirements.