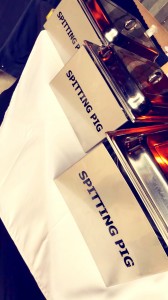 Only 6 miles from the north of Cambridge, here in Waterbeach we enjoy the extensive country side, long cycling trails and ale fuelled homely pubs. The community is close and enjoy good food and drink. One of the most special things about Waterbeach is the fact it is home to the best hog roasting company. This is Hog Roast Waterbeach. We are a brilliant establishment that blends in beautifully with the rest of the village however stands out from the rest of the catering businesses with our devoted team and locally sourced foods. Our customers know us all around the village therefore we always keep up our positive and reliable reputation. In the large village of Waterbeach, there are several venues and parks to throw a good party. We have the beach social club, the tillage hall, disco entertainment and many more. We often find our services are called to these areas to feed the hungry villagers. Hog Roast Waterbeach offer delicious food and that extra spice to any event.
The Best Hog Roasts In Waterbeach
Here at Rog Roast Waterbeach, we pride ourselves on the flexibility we provide when it comes to events, meal options and weather. By this I mean we cater for weddings, small gatherings, funerals and any other event that you could possibly think of. Our team ensures that the show will go on no matter what the weather, snow, rain, hail, you name it, we will be there. We offer inside and outside catering especially for the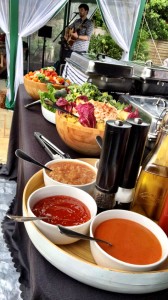 unreliable weather of Britain. Our meat is freshly produced and locally sourced. At every hog roast we have around the country, our principles are the same. We enjoy customer satisfaction!
Our menus range from a simple slow roasted hog all the way to a large wedding menu, these include soft floured rolls, warm herb potatoes, crispy crackling, alongside pastas, salads and all sorts of tempting desserts. The best thing about our service is the range of meats that we supply. If you prefer red meat, we offer beef, lamb and pork and of course, if you require a taste for white meat, our professional machines can cook 30 chicken at a time. Finally, we have a fish option for those who prefer the sea to the land, all of our options are available at all times. At Hog Roast Waterbeach, we have the best, fully trained staff to serve and create these beautiful dishes.