Want something a bit different for your next event catering? An experience like no other, that brings style, quality, and spectacle to the day? Then look no further than the fine meat and hog roast speciality catering of Hog Roast Willingham – here for all of your event dining needs in Willingham!
The hog roast of our name dates back centuries, its use popular all across the world for great celebrations, cultural traditions, communal dinners and the like. Its use since then has waned in modern times, especially for events, on account of the set up and space typically required to create it in all of its authentic spectacle. Now, thanks to the modern design and manufacturing of Hog Roast Willingham's very own mobile hog roast units the feasts of old are alive once again in a whole new style.
We can create authentic hog roasts for events, giving guests the opportunity to witness this incredible classic in all its glory and then get to enjoy its incredible roast tastes too. Our top-quality hog roast is sure to be the talk of any event – not just for its incredible and fresh taste, but also for its centre-piece attraction that will let you and your guests see in real-time just how expertly curated and cooked your meal is going to be This is one experience you won't want to miss at your next event in Willingham!
Better Dining In Willingham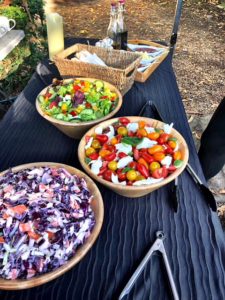 As well as making events special, Hog Roast Willingham makes event dining easy too. Our freshly made roasts are an ideal fit to any occasion. Between weddings, corporate events, town festivals, social club nights, private garden parties and more, Hog Roast Willingham has it all covered. Our services are premium, but our prices are most definitely not as we ensure flexibility and affordability always without ever limiting on quality.
Even if pork roasts are not your style, Hog Roast Willingham are confident that we can find an option to satisfy your tastes. For events we provide many options with vegan, vegetarian, and gluten-free requirements fully catered for in both our buffet and set menu options. We have a dozen other menus styles too with differing services to cater to all types of occasions. You can dine your way, and in style, with Hog Roast Willingham today.
Simply give us a call today to get started!