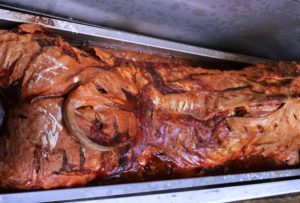 The Spitting Pig provides the best catering service and the most delicious food in Yaxley. Whether you choose a menu that features just one hog roast or a feast of several roasted meats and a wide variety of side dishes, the Spitting Pig in Yaxley can supply everything you need for an extraordinary celebration.
A Unique Dining Option In Yaxley
Yaxley is home to many amazing venues, and we can help you make the most of the venue of your choice. So, whether you're hosting an exclusive outdoor party or hosting a charity event in the George Hotel, Spitting Pig Yaxley can help ensure that your party will be remembered – and not only for the venue, but also for its amazing roast meats and accompanying dishes. Our event planners can help you create your own dream event, provide staff, food and equipment during the party, and handle the clean-up afterwards.
The Tastiest Hog Roast Yaxley Has To Offer
Our event chefs have created menus to suit every occasion, no matter how large or small they might be. The menus can be adapted for small family celebrations and enhanced for the hundreds of guests that attend charity events. The main feature of our menus is our amazing roasted hog but other types of meat that are available for roasting include beef, lamb, turkey, and chicken. The roasted meat is always tender,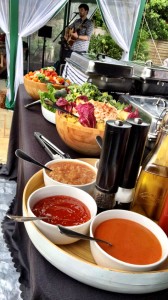 always succulent, and always a hit with guests.
Our menus can be adjusted to suit the tastes of everyone. For vegetarians, we offer tasty vegetable side dishes and amazing sauces, in addition to offering tantalising desserts. Some hosts prefer to personally roast a hog or beef on a spit, and handle the party details themselves. For these parties, we rent the hog-roasting machine, deliver it to the event site and pick it up at the party's end.
No matter if your event is small and intimate or large and sophisticated, the Spitting Pig Yaxley will be your partner in delivering an amazing dining experience.