Hog Roast Barton catered for a 60th birthday party over the May Bank Holiday weekend. It was in the neat and picturesque garden of a cottage in Thorpe Market, Norwich. It was in a cosy dwelling, completely charming and snug, a lovely location for Hog Roast Barton to cater at, an even nicer location to live! 
Catering manager Ben had been communicating with the delightful Megan who had ensured that Hog Roast Barton had the closet space to the garden access on the left side of the cottage and had provided a great space for them to set up. 
Once Ben had arrived, the set up was nice and quick before any of the guests walked round. To celebrate the occasion, Megan had opted for Hog Roast Barton's traditional hog roast. A fabulous choice that compliments alcohol well! 
Despite the serve time being 5pm, Ben served an hour earlier on request. Thankfully Hog Roast Barton's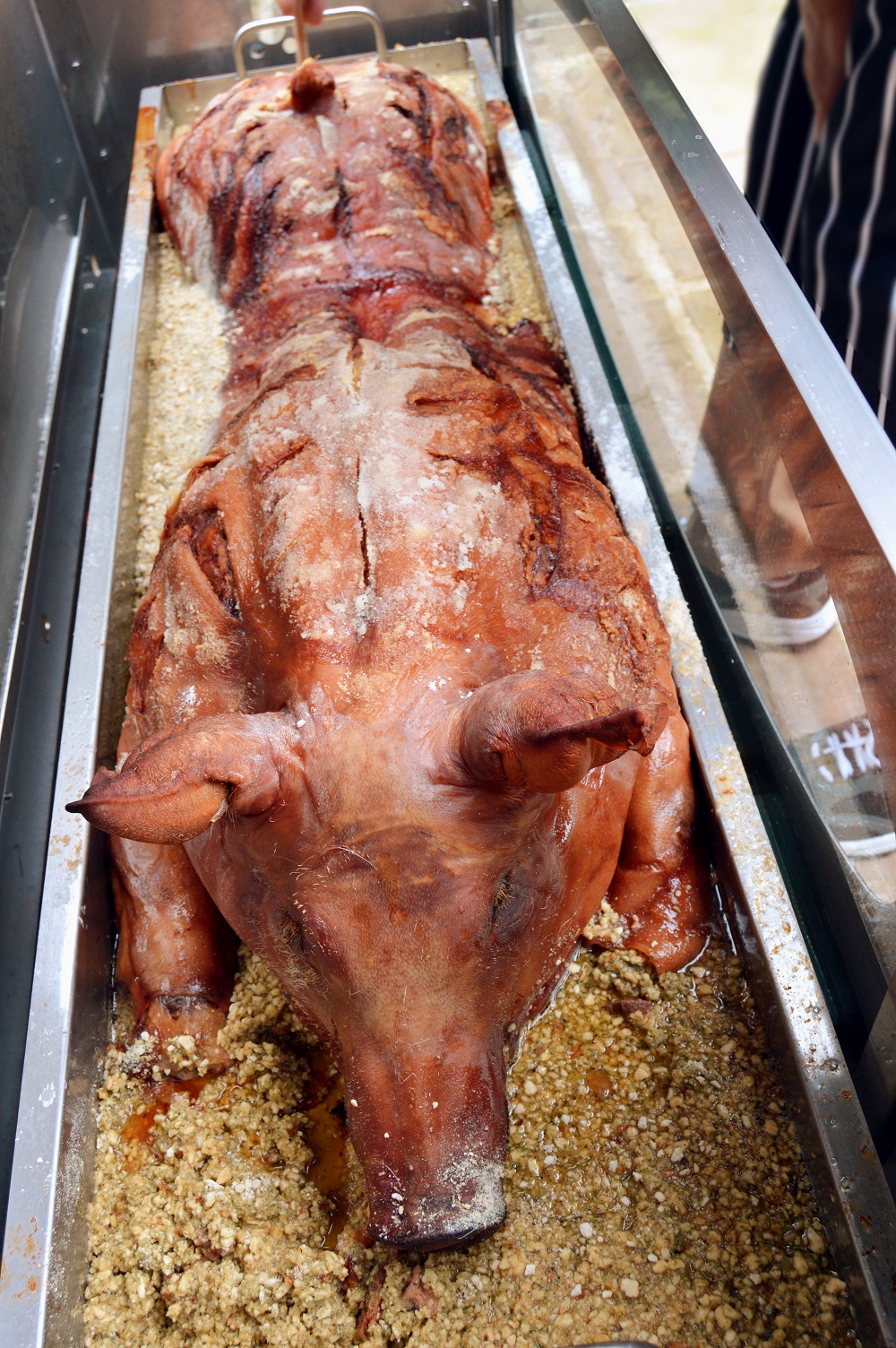 process is adaptable so if you're running early or late the team can sort that no problem. 
Megan and her lucky guests enjoyed a slowly roasted whole pig with the most tender and tasty meat, sage and onion stuffing made from the pig's juices making the taste incredible, and crunchy crackling that some claim to be the best part! These items were served in a roll or wrap of the guest's choice with a drizzle of sauce. Many went for the classic apple sauce with other's enjoying the hot sauce and sweet chilli. The vegetarian guests indulged in halloumi and vegetable skewers that had a dusting of Cajun-spice. 
Megan had been so accommodating throughout the afternoon, so Ben and his assistant chef James wanted to go the extra mile to help her out. They decided to volunteer to cut the birthday cake, roll it into napkins and display it neatly on the side so that the guests could help themselves, whether that was to it then or take it away with them. 
Before leaving, Ben and James ensured that the garden area was cleaned and washed down, leaving the space as if they had never been there. 
Megan was extremely grateful and even have them a £20 tip as a thank you for the fantastic service and delicious food.