Choosing a caterer for your event is a big decision and there are a lot of different factors to consider. Here at Hog Roast Grantchester, we pride ourselves on offering a flexible and professional service, with an incredibly broad menu. We have something for every taste and a package for every event! Keep reading to find out why you should hire us to cater for you…
Flexibility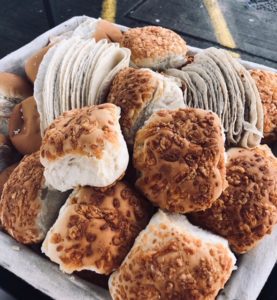 At Hog Roast Grantchester, we are flexible for a number of reasons. Firstly, we cater to events across the country. No distance is too far for us and we are happy to travel to wherever your event may be. Secondly, we can cater to a number of different events. We have catered to weddings, birthdays, corporate meals, family buffets- you name it, we have probably catered for it! Thirdly, we can cater outdoors or indoors, depending on what is easier at your chosen location.
Menu Options
Our menu options are hard to beat! We have something for every taste and a meal for any dietary requirement, including vegetarian, dairy-free and gluten-free. As well as hogs, we also cook a wide variety of meats and have an incredibly broad list of starters, sides and desserts. We have corporate menus, private party menus, Christmas menus and wedding menus- each with unlimited personalisation available.
Professional Service
The Hog Roast Grantchester team are excellent at providing a professional service. Whatever your event may be and whatever level of formality you are aiming for, our team always go above and beyond to ensure your event is a success. This includes clearing away our own rubbish and equipment, as well as offering table service and cooking all of your dishes on site. We only use the highest of quality ingredients and prepare all of your food in front of your eyes, so you can practically taste the freshness!
Are you looking for a catering team for your event? If so, get in touch with Hog Roast Grantchester today! We can cater to any event, at any location, with any menu. Simply fill out the enquiry form on our website to find out more.