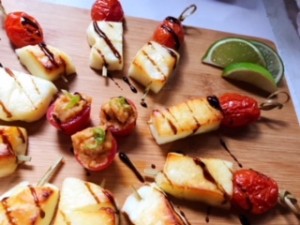 No two wedding celebrations are ever the same, with occasions ranging in traditionality, formality, and theme. Your wedding day should be entirely suited to you, which is why Hog Roast Balsham provides wedding catering menus that are customised to suit your needs! Here is what you can expect when you book in with our team today…
This July, Alice and her fiancé are getting married at the church that they have both attended since childhood. The couple have always wanted a traditional church wedding, followed by a reception at a local function room for their close friends and family. For the reception, Alice has hired Hog Roast Balsham to provide our formal dining menu to the 40 guests, which is guaranteed to be a wonderful addition to this special day. Our formal dining menu is ideal for a reception such as this one as it includes three delicious courses and plenty of opportunities to mingle and socialise while enjoying what we have to offer.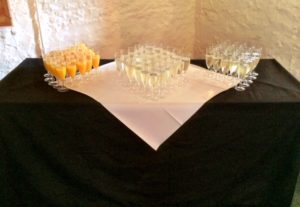 On the day of the wedding, our menu will begin with a light starter consisting of delicious fresh-caught salmon, with homemade soup of the day for any meat-free guests. Both of these dishes are incredibly tasty, which is the perfect introduction to our catering.
For the main course, we will be serving delicious roasted sirloin steaks, accompanied by red wine gravy, roasted potatoes, and seasonal vegetables. Our steaks are cooked freshly to your liking, creating a luxurious and filling main meal. Alternatively, we will be serving halloumi and vegetable skewers as a meat-free dish.
To finish the menu, the guests will choose between profiteroles and summer pudding for the dessert course. Each dish will be accompanied by English cream and fresh berries, as well as a hot drinks service offering freshly brewed tea and coffee to end the meal
At Hog Roast Balsham , we can cater weddings of any size, theme, or formality. To book in today, simply let us know your party size, date, and location and we can do the rest. We hope to hear from you soon!