When it comes to event catering most of a customer's focus goes onto the main parts of the dinner- the starter and the main. The caterer themselves is typically no different either. They are the parts of the dining experience that any chef wants to get absolutely right and really impress with. After all, it is typically what the client is paying for, especially from a team like Hog Roast Oundle whose entire name and speciality revolves around the magnificent hog roast main. But the dessert deserves its place just as much as either of the two preceding courses.
With dessert often times customers can take it or leave it. It can be looked at as an afterthought; a nice addition when you have it, but not one that is totally necessary or is going to vastly improve or ruin the guest's experience. But here at Hog Roast Oundle today we say no longer! The dessert deserves its place at the table especially when they are as good as ours, so today we are saying save room for the dessert because it will most certainly be worth it!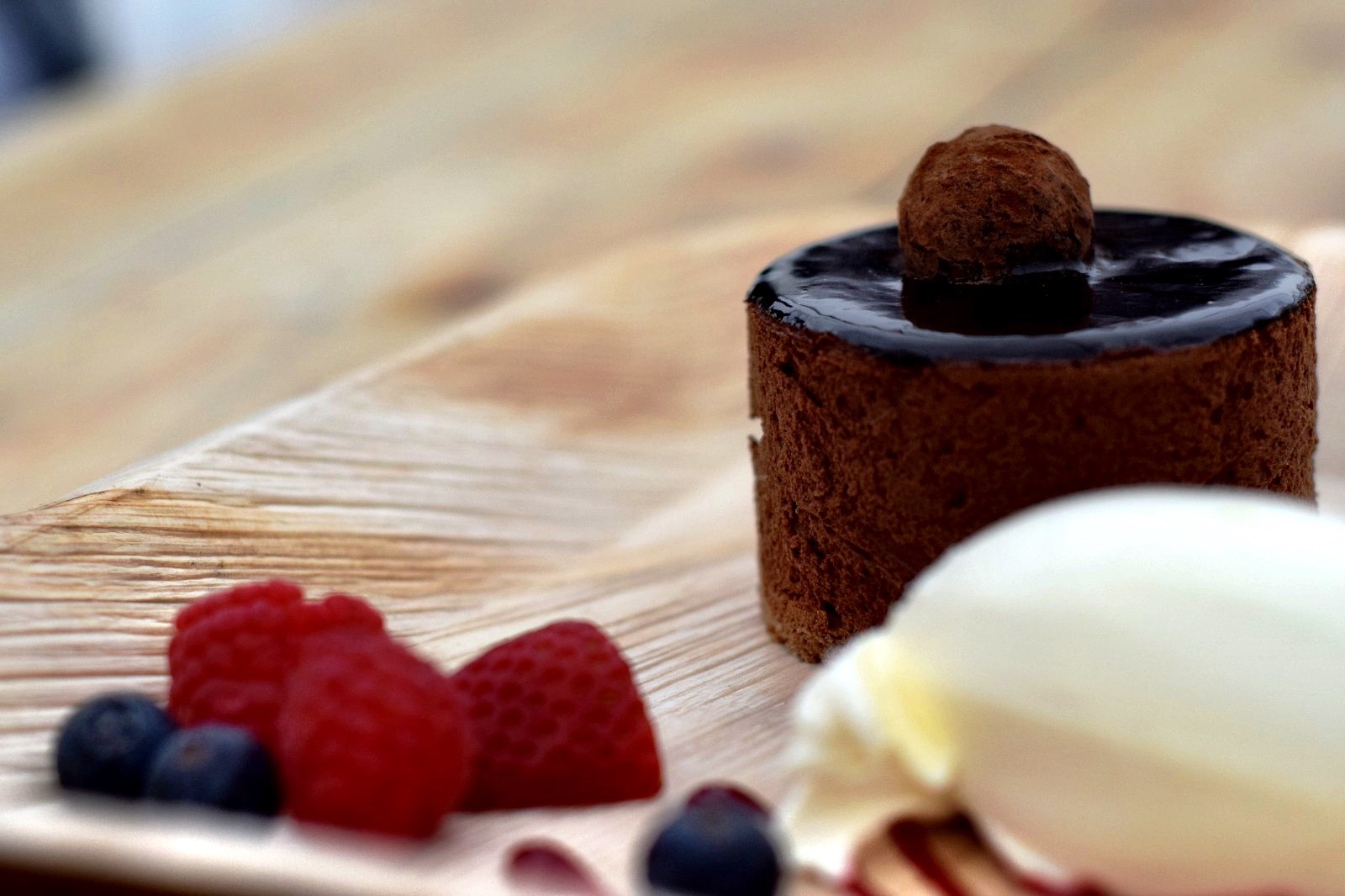 Whether you like your desserts, sweet, savoury, need decadent chocolate, have rich tastes for your desserts, or just like something as a fresh little palette cleanser to finish your dining experience on, Hog Roast Oundle have the dessert for you. At weddings, birthdays, anniversary parties, corporate events and more, we have a wide range of desserts to suit every taste. Close out your barbecue with a summery selection of fresh strawberries with a melee' of passion fruit and mascarpone on a fluffy meringue base, or a juicy fruit salad, a summer pudding, or a light and refreshing tarte au citron. For those with tastes on the decadent side we have sticky toffee pudding – the best closer for any meal – or chocolate torte to satisfy that choccy craving. And of course you can never look past a good old cheesecake with plenty of fresh cream on the side.
Dessert shouldn't be forgotten about, so make sure to get yours at your next Hog Roast Oundle event!