Hog Roast Cambridgeshire have steadily become one of the most sought-after wedding caterers in the Cambridgeshire area. We believe this is down to both our friendly, professional service and of course to our mouth-watering, unique food.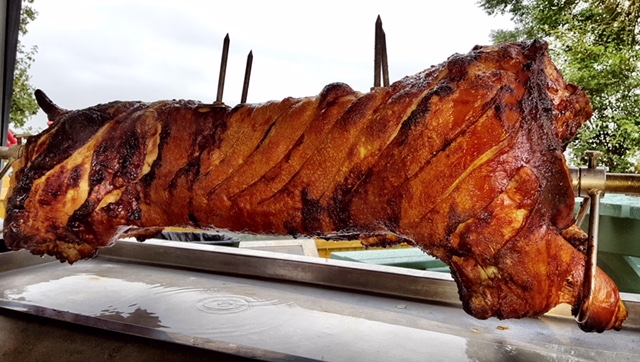 Joseph and Lilly contacted us in March last year looking for something different for their wedding catering. They told us that many of their friends had gotten married over the last couple of years and so they felt they had personally grown tired of the standard wedding breakfast menu and anticipated that many of their guests would have too. They were intrigued by our menus that we post on our Hog Roast Cambridgeshire website and wanted to speak to our head chef to see if any of the menus could be personalised. This is something we are more than happy to do, our menus are simply a guideline to showcase what we can offer but if there is something that you feel is missing or that you want to incorporate into your day, please don't hesitate to get in touch and we will do all we can to help.
For Joseph and Lilly, it was important that the menu was unique to them so that people would remember their wedding day and it wouldn't be forgotten along with memories of the other weddings of the year. They opted for a classic slow roasted hog as the centre piece and requested that we spit roast the meat on our Hog Roast Cambridgeshire machine to give a bit of spectacle to the meal. They also went for a rosemary and garlic leg of lamb and some Cajun whole roasted chickens in the hopes of having something to please everyone. We reassured them that our Hog Roast Cambridgeshire goes down well with everyone and we consistently have glowing reviews posted on our website.
With Joseph and Lilly happy with the menu all that was left to do was look forward to the big day…