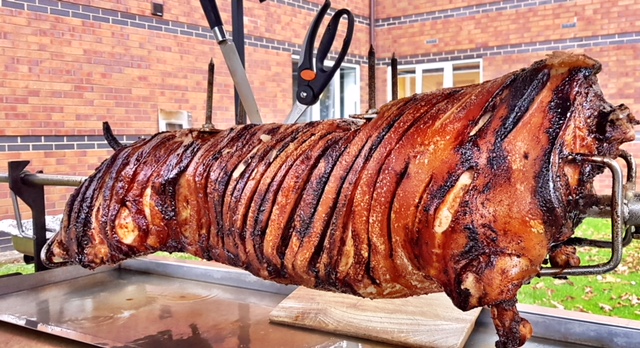 If you are getting married in 2023, then you are probably in the process of planning all of the different aspects that need to be considered to make sure that your day runs smoothly. To make your life easier, why not leave the catering to Hog Roast Whittlesey? Here is just one great catering option that our team can provide…
For June and Martin's wedding day, the Hog Roast Whittlesey team was hired to provide two different meals during the day, including a formal lunch and a casual evening buffet. This was a great way to separate the day further and ensure that the guests were full of energy for the reception in the evening.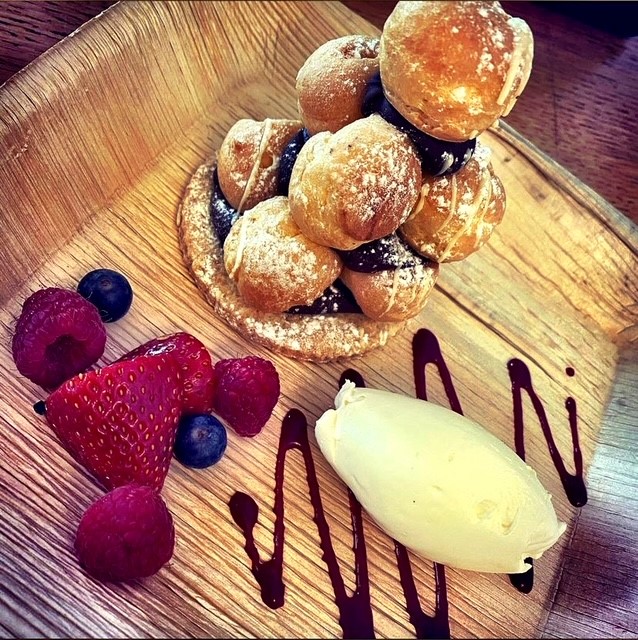 The first menu of the event was a formal lunch for the wedding party to enjoy, which took place shortly after the ceremony had ended. The lunch included three delicious courses, beginning with a salmon starter that went down a treat! For the main meal, we prepared roasted sirloin steaks, accompanied by roasted potatoes, red wine gravy, and a selection of seasonal vegetables. This was a delicious and luxurious main meal, making it ideal for such a special occasion. To finish the menu, we provided profiteroles and summer pudding, with each dish served with English cream and fresh berries. This was an elegant and tasty way to end the menu, with a dish for every guest to enjoy.
Later, once the evening guests had arrived, it was time for Hog Roast Whittlesey to serve the buffet. The buffet consisted of bacon and sausage rolls, with a selection of condiments and a meat-free option. We served the rolls buffet style throughout the reception, allowing the guests to graze when they were hungry. This was a great contrast to the formal lunch and was just what the reception needed. Our catering was the perfect addition to this event and went down successfully with all of the guests, which is exactly the feedback we like to receive!
To book in with Hog Roast Whittlesey today, simply let us know your party size, date, and location and we can do the rest. We hope to hear from you soon!