Celebrating your big day with your significant other surrounded by all the people who mean the most to you in your dream setting is what every couple wants for their wedding reception. If you have already secured your perfect venue for your wedding reception, you are bound to be excited and spending a lot of time visualising what your special day will be like there. Whilst you may have your ideal setting sorted, what about your menu for the day? The catering is obviously another major feature of any wedding reception and it needs to be just right.
Hog Roast Waterbeach can offer you a bespoke wedding menu that will be tailored to meet all your wishes, the requirements of your guests and be the perfect match for your venue.
Hog Roast Wedding Buffets
If you have opted for a more rustic feel for your wedding day, one of our tailored hog roast buffets is the perfect menu option. Featuring our epic hog roast centrepiece combined with any number of sides, salads, alternative meats, vegetarian and vegan options, all freshly made onsite and beautifully presented for you and your guests to enjoy.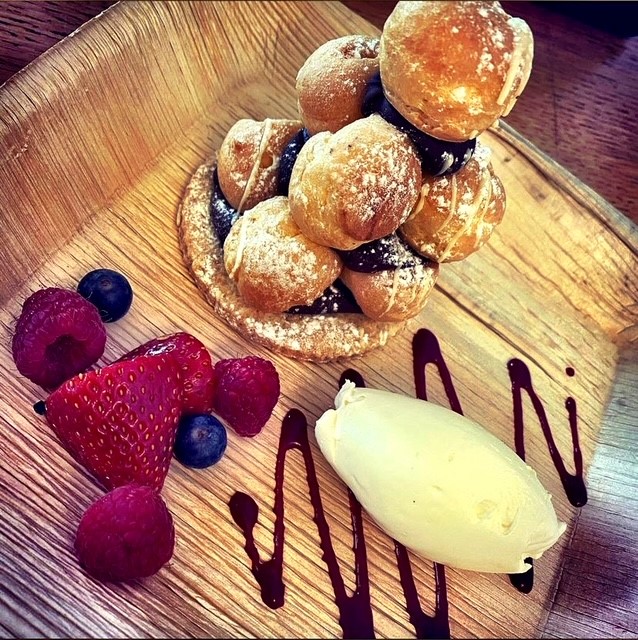 More Formal Hog Roast Waterbeach Wedding Catering
If you would like a more elegant feel, we offer chic 3 course wedding meals, preceded by a canapé welcome reception with delicately handcrafted nibbles featuring flavours from around the globe. If you and your guests need to refuel later on after dancing the night away, we can provide an additional evening buffet with our more formal wedding menus. We will also supply our own polished and professional wedding event staff to provide front of house and table service.
The Special Finishing Touches
Whether you want us to dress and serve your wedding cake, you need us to provide crisp white table linen, high quality disposable crockery and cutlery or anything else, we will supply all the little extras and apply all the special finishing touches you want for your wedding meal.
Whatever type of venue you have chosen for your wedding reception, Hog Roast Waterbeach can provide you with an equally perfect menu for you special day!