The time of year we've all been waiting for is soon to arrive – yes, we're talking about spring! If, like us, you're excited to see the back of winter and bid farewell goodbye to its ever-present chill and threat of dreary weather; and instead welcome blue skies and a much-needed dose of vitamin D with open arms, then you've probably already given some thought to how you're going to make the most of the warmer days, right?
If you want our advice, one of the best things about spring is lounging under warm, cloudless skies with a cool drink in hand, great company and the sound of meat sizzling on the grill in the background. The anticipation of tucking into beautifully barbecued meat and colourful side salads on a gorgeous day is unbeatable – even more so when you realise that you don't have to be the one in charge of cooking!
If you really want to make the most of the delightful days that lie ahead, then don't hesitate to give Hog Roast Crowland a call. Our highly skilled catering team would be thrilled to treat you to our Gourmet BBQ Menu, which is even more delicious than it sounds!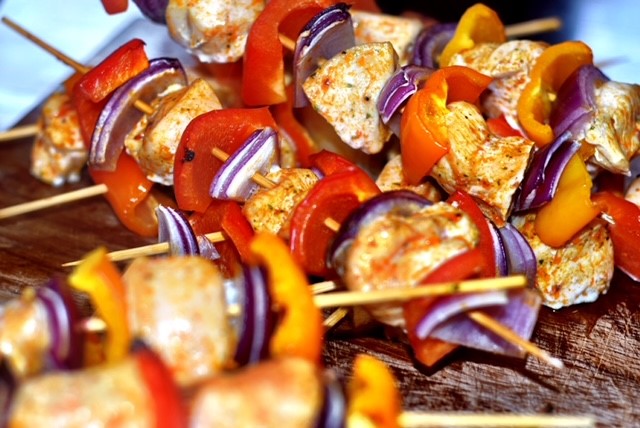 Just picture yourself sitting down to a spread of succulent chicken kebabs, meaty marinated spareribs, our chef's own gourmet sausages, and handmade British beef burger patties served on gluten-free or wholemeal buns with melting cheese. Adding texture and colour to this phenomenal assortment of expertly grilled meats, Hog Roast Crowland will serve Greek salad with juicy plum tomatoes and Feta cheese, a zesty gourmet coleslaw and freshly made sweet potato and regular fries with a choice of sauces, salt and vinegar.
Don't worry, Hog Roast Crowland would never forget about your veggie or vegan guests! For the plant-based folks in your life, we have a choice of grilled veggie and halloumi kebabs or BBQ-pulled jackfruit rolls, both of which are so tasty, meat enthusiasts can't resist the flavours!
If you want to experience this gorgeous menu for yourself and find out why Hog Roast Crowland's BBQ's are the best around, then get in touch with our team as soon as possible!